Your subscription could not be saved. Please try again.
Your subscription to raagabox has been successful.
Shailendra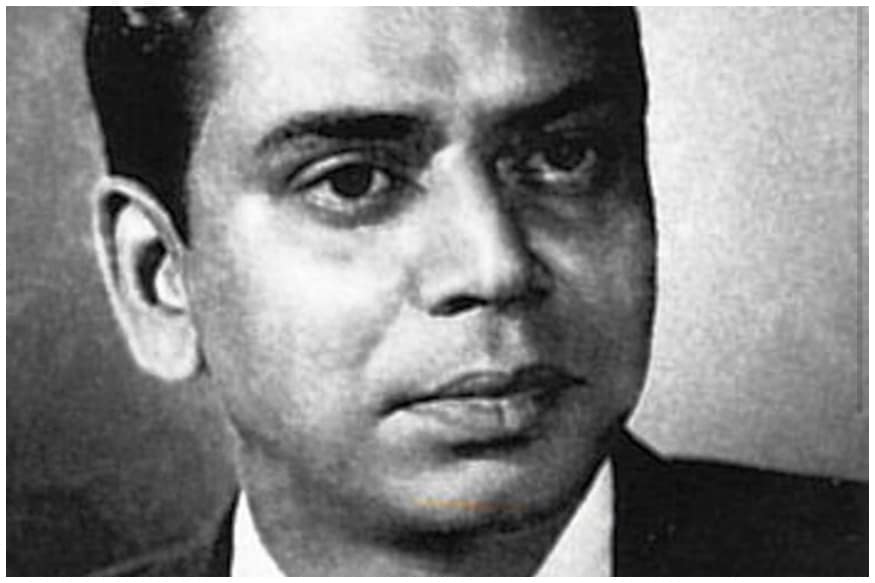 '
Shailendra (30 August 1923 – 14 December 1966) was a popular Indian Hindustani lyricist, music arranger, playback singer and music director. Noted for his association with the filmmaker Raj Kapoor and the composers Shankar-Jaikishan, he wrote lyrics for several successful Hindi film songs in the 1950s and the 1960s. Shailendra was born in Rawalpindi, and brought up in Mathura. The native place of his ancestors is located in the Akhtiyarpur, Ara district of Bihar. He came in contact with Indra Bahadur Khare at the Kishori Raman School. Both started composing poems, sitting on the rock located on the bank of a pond in between railway 27 quarters and railway line near to Mathura station. Afterwards Shailendra moved to Bombay for films and Indra Bahadur Khare got fame in Raashtreey Kavita. Awards : Shailendra won the Filmfare Best Lyricist Award three times. 1958: "Yeh Mera Deewanapan Hai" (Yahudi) 1959: "Sab Kuch Seekha Hamne" (Anari) 1968: "Main Gaoon Tum So Jao" (Brahmchari) Popular Songs : Some of the popular songs written by Shailendra include: "Suhana Safar Aur Yeh" – "Madhumati" "Chalat Musafir Moh Liya Re" – "Teesri Kasam" "Yeh Mera Diwanapan Hai" – "Yahudi" "Dil Ka Haal Sune Dilwala" – "Shri 420" "Tu Pyar Ka Saagar Hai" – "Seema" "Yeh Raat Bhigi Bhigi" – "Chori Chori" "Paan Khaye Saiya Hamaro" – "Teesri Kasam" "O Sajana, Barkha Bahar Aai" – "Parakh (1960 film)" "Ruk Ja Raat, Thahar Ja Re Chanda" – "Dil Ek Mandir" "Yaad Na Jaye Bite Dino Ki" – "Dil Ek Mandir" "Chadh Gayo Paapi Bichhua" – "Madhumati" "Awara Hoon" – Awaara "Ramaiya Vastavaiya" – Shri 420 "Mud Mud Ke Na Dekh" – Shri 420 "Mera Joota Hai Japani" – Shri 420 "Aaj Phir Jeene Ki" – Guide "Gata Rahe Mera Dil" – Guide "Piya Tose Naina Laage Re" – Guide "Kya Se Kya Ho Gaya" – Guide "Din Dhal Jaaye Haye" – Guide "Har Dil Jo Pyar Karega" – Sangam "Dost Dost Na Raha" – Sangam "Sab Kuchh Seekha" – Anari "Kisi Ki Muskurahaton Pe" – Anari "Dil Ki Nazar Se" – Anari "Khoya Khoya Chand" – Kala Bazar "Pyaar Hua Ikraar Hua" – Shri 420 "Ajeeb Dastan Hai Yeh" – Dil Apna Aur Preet Parayi "Jhoomti Chali Hawa" – Sangeet Samrat Tansen "Jeena yahan marna yahan" – Mera Naam Joker "Nache Man Mora Magan" – "Meri Surat Teri Ankhen" "Sajan Re Jhooth Mat Bolo" – "Teesri Kasam" "Raat Ke Hamsafar, Thak Ke Ghar Ko Chale" – "An Evening in Paris" "Tu Zinda Hai To Zindagi Kay Jeet Par Yakeen Kar" Legacy : Shailendra"s son Shaily Shailendra also became a lyricist. At the age of 17, Raj Kapoor asked him to complete his father"s song Jeena yahan, marna yahan for the film Mera Naam Joker. Shaily Shailendra completed the "mukhra" of the song whereas Shailendra completed "antara" only before his demise. Lyricist, writer, and director Gulzar has stated on many occasions that Shailendra was the best lyricist produced by the Hindi film industry. Shailendra"s song Mera Joota Hai Japani was featured in the 2016 English-language movie Deadpool.
,
hindi